[ad_1]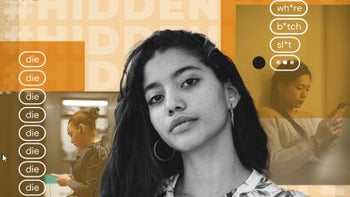 Despite all efforts to curb potentially harmful content, Instagram apparently can't protect women from abusive DMs. A new study reveals that the social network fails to act in 9 out of 10 cases of abusive behavior toward women, and furthermore – hundreds of abusive users were allowed to stay active months after being reported on the platform.The study in question is aptly titled "Hidden Hate," and it was conducted by The Center for Countering Digital Hate (CCDH), an international non-profit organization that combats online abuse and misinformation.
Even though the study included a really small test group, and one that consisted of famous people as well, the results are quite alarming. During a one month period, the five women participating in the study received a total of 8,717 DMs, and researchers found out that 1 in every 15 messages was in breach of Instagram's own policies about abusive content.
That's around 6.5% or a total of 567 messages. Furthermore, 253 users were reported via the tools on the platform but 227 of them were allowed to remain active and continue with their abusive behavior.

Source – CCDH
"Instagram has chosen to side with abusers by negligently creating a culture in which abusers expect no consequences— denying women dignity and their ability to use digital spaces without harassment,"
commented Imran Ahmed, CEO of CCDH.
"There is an epidemic of misogynist abuse taking place in women's DMs. Meta and Instagram must put the rights of women before profit."
Who were the five participants/victims?
In order to generate enough data, CCDH had to involve some pretty popular faces. The combined followers of the five women in the study clock in at 4.8 million!
You would be surprised to know that one of the participants in this study is the famous actress Amber Heard – starring in blockbuster movies such as "Aquaman", and "Justice League."
Then we have Rachel Riley, host of the UK quiz show "Countdown"; Jamie Klingler, co-founder of Reclaim These Streets; Bryony Gordon, award-winning journalist and author; and Sharan Dhaliwal, co-founder of Burnt Roti magazine.
One might argue that famous people are more prone to abuse, and negative disposition but the DMs the five women received ranged from explicit sexual content and abuse, to death threads. Allegedly, Amber Heard was the one impacted the most from the experiment – she received numerous death threats toward her, her family, and her infant daughter.
Being famous is one thing but having your family threatened is completely unacceptable. What's even more alarming is that the actress filed numerous reports with the police, before subsequently leaving Instagram for good.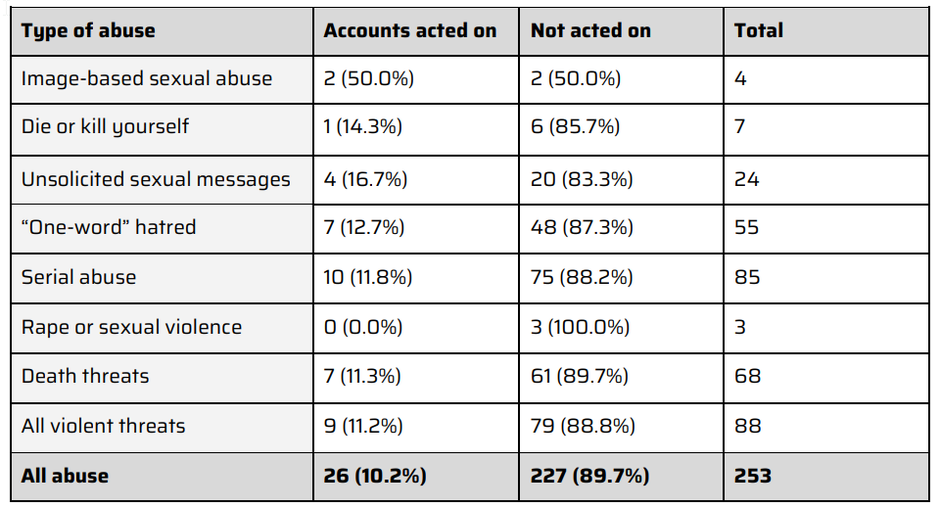 Source – CCDH
The things sent to the other four women are even dirtier, so we will maintain the good tone and won't cite any of them here but you can get all the details from the published study.
Instagram disagrees
Cindy Southworth, head of women's safety at Meta, Instagram's parent company, issued an official statement, in which she said that the company "disagrees with many of the CCDH's conclusions."Exactly one year ago, back in April 2021, Instagram launched a new feature, called "Hidden Words." It was supposed to allow users to filter DMs, containing hate speech, including requests.
According to the CCDH, this feature is utterly ineffective, both technically and psychologically – as it requires people to expose themselves to abusive words and phrases in order to set the filters in place.
Furthermore, the guys at CCDH also noted that it's difficult for Instagram users to access the data containing evidence of abusive messages, because of features such as Vanish Mode, which effectively destroys the message after a certain amount of time.
You may also find interesting:


[ad_2]

Source link